Quilts I want to make and need to finish....
Red and white school house quilt - this pattern has been on my wish list for far too long. So perhaps I will make it in the reverse like this or the traditional red on white? Either way it will probably be a miniature just to speed things up!
Picture from
Folk art museum
Applique;
my skills are rusty, so I need to start on something easy, perhaps this wall hanging from the autumn issue of Quilt Mania 2013 (by Norma Whaley)
before I start work on the applique in my UFO, the Farmhouse Kitchen quilt by Ann Horton
Blue star quilt (this is the pattern, but I plan to use all blue 5" squares,instead of the multiple colours).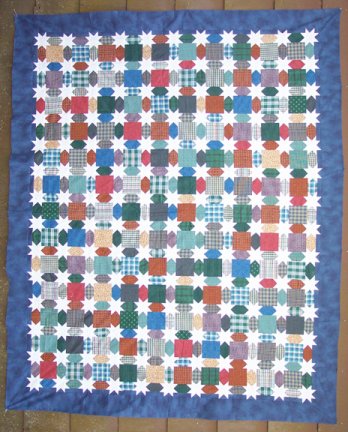 Log Cabin quilt
doesn't seem to ever fade from my wish list so perhaps I can squeeze that in somewhere?
but honestly I don't know if I could decide to make it in reproductions, brights or scraps?! (image from quiltstudy.org) Perhaps it needs to be my....
Leaders and enders
project? Or maybe it needs to be my WIP four patch? Just know I need to do something, as I feel quite at a loss not having a leaders and enders on the go!
More charity quilts
, some for kids and some for adults - using this pattern perhaps? (image from
Cluck cluck sew
) as I don't feel "done" with the chevron pattern yet!
Delectable mountains quilt
for my brother - another Bonnie Hunter pattern, picture borrowed from her blog/website
Quiltsville
.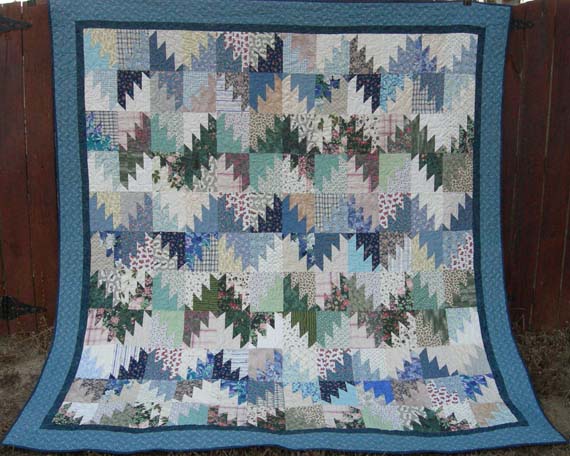 Dresden plate quilt
, using the red jelly roll I brought, as I enjoyed making the last one so much ;)
(picture from this
pinterest
page)
There is also a pre cut quilt, for a quilt I saw at the show using a layer cake and charm squares, that I want to make (but need to wait on the class or pattern being released) PLUS I am keen to make a few more miniature quilts using reproduction fabrics AND its definitely time to refocus on UFO's, including;
the All Creatures Great and Small wall hanging, before the kids get too old for it.
continue working on the Seven Sisters quilt (it is a slow burn project)
and the basket quilt featured earlier.
And last but not least I will be making my first Block of the Month run by
Stitchery dickory dock
along with my friend Karen, who kindly signed me up as a gift!
Wish me luck, I am going to need it!
Happy quilting, Sue SA.