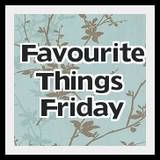 Linking up with Shay's Favourite Things Friday I wanted to show you my favourite quilt, the one I made DH, before we got hitched! I haven't made him one since, but I am thinking its time WE had a new quilt, perhaps something fresh and light for summer. I love the blue/cream combo of this block and the way the pattern just flows. I find it very relaxing on the eye and its full of wool wadding so its nice and warm! Note to self, don't buy another bed with a "end" they are such a hassle when making quilts and making beds!
I spent my Friday hosting my older brother M, (who is over here for the long weekend bush walking) and entertaining Mickey Monkey (a view of his rear end here) who is my DS1's class's physical activity mascot. Which mean when Mickey Monkey comes to stay at your house you have to PLAY and be ACTIVE with him. DS1's school had a pupil free day, so we walked to the tram stop, walked around the city, walked around the museum, walked to catch the train home, walked around the corner to our local park and played! Here is DS1 mastering the climbing wall, after he had helped Mickey Monkey reach the top!
I am not going bush walking because I have a cold AND because my younger brother G is arriving for a visit this afternoon! Plus a girl has to fit in some stitching somewhere....hmm, not sure when, but I am definitely finishing two quilts this weekend...just need details for a label... please Leigh if your reading this!
Happy quilting Sue SA.